Keeping in Touch with Loved Ones
During this difficult time to protect the loved ones, visiting has been suspended for most of the time this year, however we have found ways to work around it! During Lockdown we have organized FaceTime and WhatsApp calls. We have been available with standard phone calls too. Our Care Control system gave you access to all care records for you loved ones – so you could monitor your loved ones from your own home, and let's not forget about all the pictures! Daily activities documented with pictures taken by our caring staff. Now we are ready to have first visitors coming in after long time.
Visiting will be restricted – as there is only one nominated person for each resident allowed to visit. Nominated individual will have to comply with COVID-19 tests and Visitors Risk Assessment, which we will provide for interested ones. If you would like to visit your loved one –please email us on: hi@leafdementiavillages.co.uk and we will provide further guidance and details. We are organizing seasonal parties for our residents with zoom link for all family and friends to attend from their homes! Halloween Party was a big success.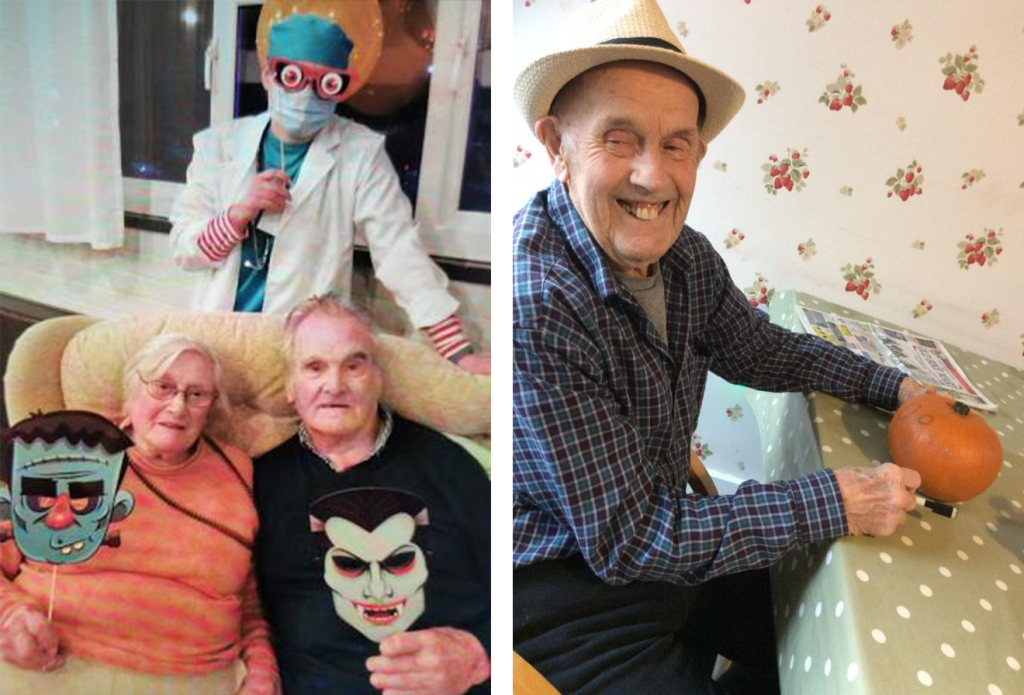 New Pharmacy
We are pleased to inform that by December 2020, Universal Pharmacy will be a nominated pharmacy for each resident at Ixworth Court Care Home. Universal Pharmacy is preparing, dispensing and delivering prescribed medications to us at our doorstep. Changing Pharmacy will reduce the risk of spreading the virus, by limiting the amount of visits to local pharmacy by our care staff. Universal Pharmacy is a registered distance-selling pharmacy group with two pharmacies located in Swaffham, Norfolk and Bethal Green, London servicing individual patients and care homes.
How we stay fit? Weekly Zumba Gold, Boxing classes and walks
Sarah Chow kindly provides Seated Zumba classes over Zoom every Wednesday for our residents. It was the first one this week, and everyone who attended really enjoyed it. On regular basis every Monday and Friday we have boxing classes for our residents. Boxing classes are led by John Thaxton from Able2B group. We also provide support with daily walks around the gardens at Ixworth Court! Residents are being involved in gardening and helping with household tasks.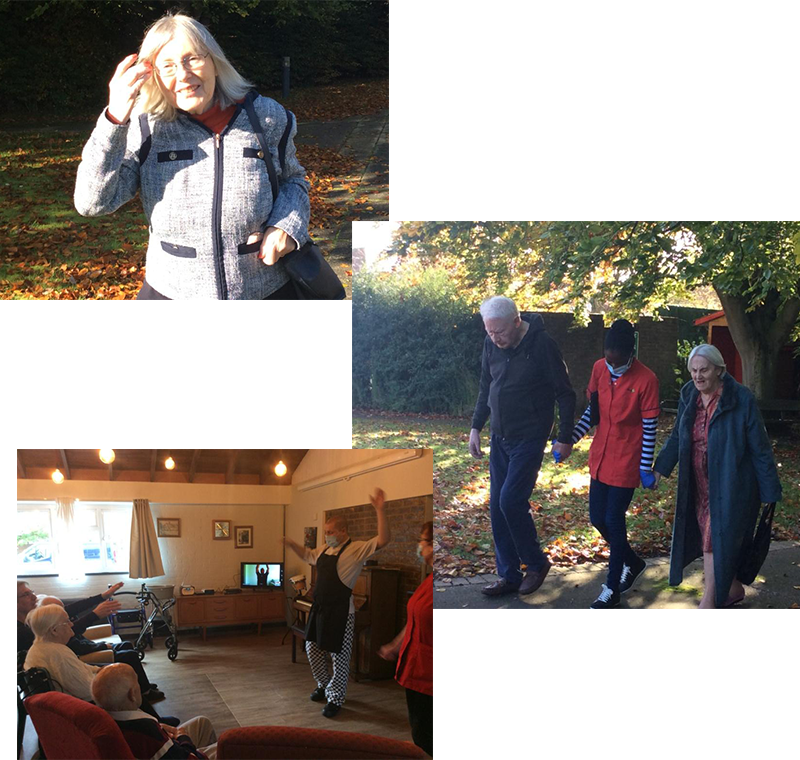 How we ate well?
We have listened to Radio Norfolk this week and there was a speaker on Anna Perrott show on Stories to make you smile and make a difference celebrating that when he visited his mother with dementia in a care home, and she was underweight he began to sit around the table and eat with her to help her gain weight. We at Ixworth Care Village have individual kitchens which tap in to all our senses smell of food, the eating socially as a daily experience, providing a daily therapeutic environment for the residents to sit, eat and watch each other eating. We are reviewing all residents' weights on monthly basis, to monitor whether adequate referrals are needed. We are promoting Restaurant experience every Thursday and Friday residents are invited for lunch in the Ixworth Restaurant. Every Friday we have Fish and Chips on the menu!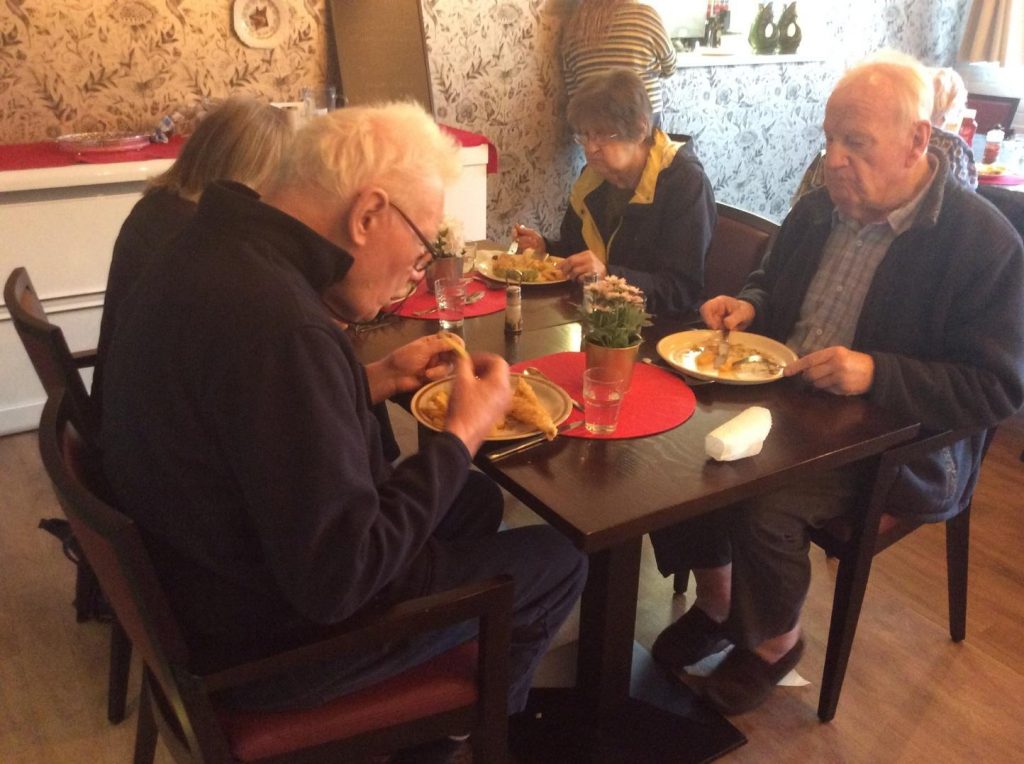 Caring differently for those with Dementia
Multifaceted Caring
Providing People-centered Dementia Care that Meets Ever-changing Physical and Emotional Needs
The Health Advisory Service predicts that by 2025, the number of people living with dementia in the UK will exceed 1 million, doubling by 2051. It is estimated that 1 in 3 people will develop dementia in their lifetime. Since the mid-eighties, the Nation's understanding of, and the consequent management of dementia care has revolutionised. The language used by professionals has matured, and formal diagnosis has been made possible through advancements in clinical testing and assessments. These developments mean that Health Care Professionals (HCPs) are better equipped in understanding the emotional and psychological needs of people with advanced-stage dementia.
Dawn Brooker – Professor of Dementia Studies and Director of the University of Worcester Association for Dementia Studies, UK – references dementia's overarching rhetoric back in the 80s as the death that left the body behind. Thank goodness for decades of clinical developments and modernised thinking that have helped broaden the outlook for dementia and shape dementia care services. Both have been catalysts in addressing some of the internal challenges within care homes, such as over-medicalisation, enabling the right support for a person with dementias ever-changing needs.
Twenty-first-century dementia care sees all health and social care services in England now – and since 2009 – well regulated by the Care Quality Commission (CQC). The enhanced regulation has given a voice to those with dementia, encouraging those with the disease to speak about their experiences and help reduce associated stigma and anxiety. Speaking out has enabled HCPs and the public to understand dementia and its day-to-day impacts better. Research over the past three decades and the birth of the World Wide Web has meant that we have fingertip access to dementia care knowledge in the form of reference guides and evidenced-backed research papers. This extensive pool of information assists dementia care homes in providing first-rate person-centered care.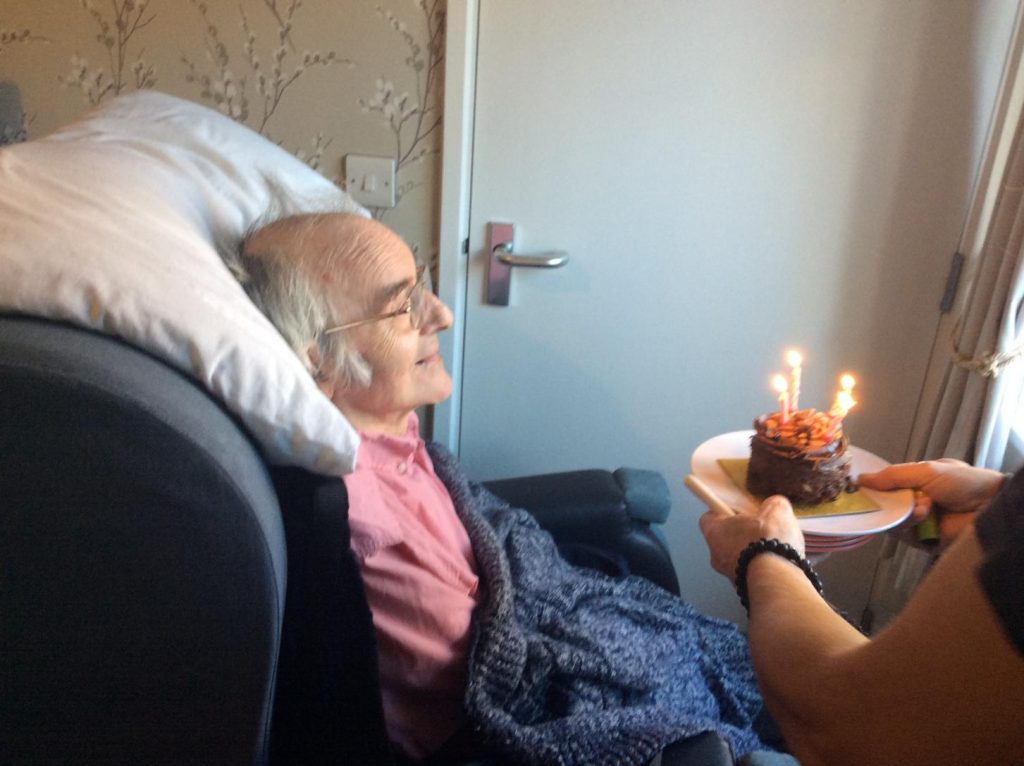 High-quality dementia care makes a substantial difference in the physical and mental wellbeing of residents with dementia. Given the fact that Leaf's business model supports those with dementia to live a life that closely reflects the one that they were used to, the responsibilities of a carer are vast—in support of prioritising independent yet safe, assisted living.
Modern-day carers should expect to manage a range of responsibilities that help enable independence. The accountabilities of a carer can vary in line with the needs of the person that they are caring for. At Leaf, the primary goal of a carer is to assist in cementing a relaxed, homely environment through tasks that include:
Personal care. Dressing, Washing. Ironing.
Providing companionship and emotional support, advice, and reassurance.
Overseeing the administration of medication.
Supporting at mealtimes.
Running errands. Helping with shopping. Tidying.
Sharing in social trips. Spending time in the garden. Assisting with exercise.
Christmas
Heading towards Christmas at Ixworth Court, we have planned Christmas party 24th December at 3 pm, zoom link for friends and families will be emailed at the beginning of December. On 25th December Residents of Ixworth Court will have Christmas dinner at 1pm. Any gift are welcomed for residents – however, please bare in mind that all packages and parcels will have to be kept for 72 hrs in isolation before giving them to residents. If you have any spare Christmas decorations at home – please donate them to us.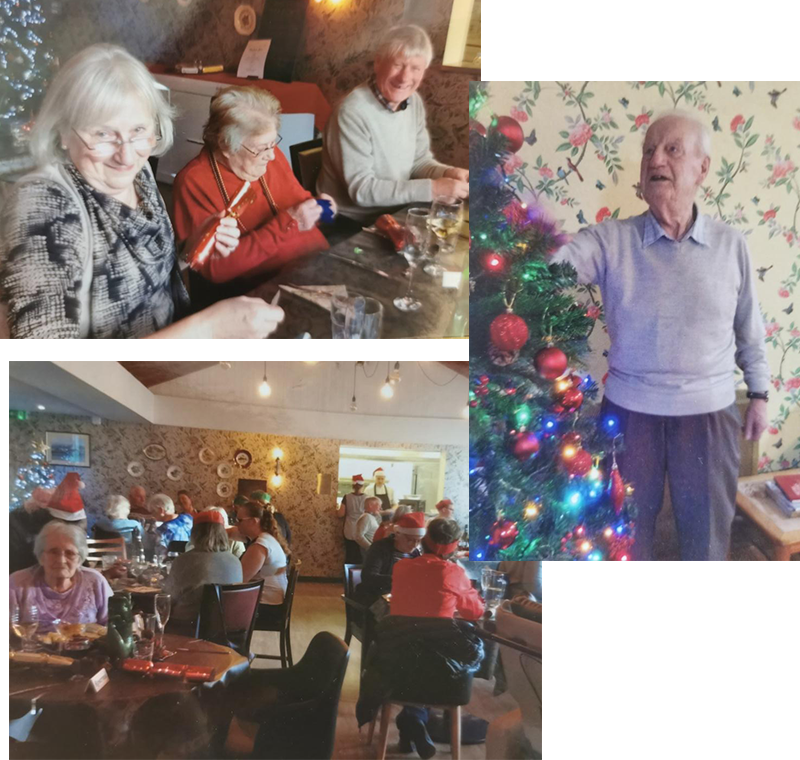 Keep your independence, call today: